With more than half a million visitors to the website in 2015, it's safe to say, we've had an incredible year! From the heartwarming and hard-hitting stories we published, the amazing out-of-the-box people we profiled, the unique opinions we shared, the sponsors we promoted, and the many events we organized, it all ranged far and wide but kept the Brown Girl team on its toes.
We appreciate you, the readers, for supporting us and reading us daily from across the world.
Continue to love on us as we bring you premier South Asian content that empowers and unites the Diaspora.
Here is your ultimate #ICYMI of our most popular stories of the year.
1. Some Dance Moves For Your NYE Party
What do you get when you mix Indian classical dance, kathak, with Queen Bey's 7/11? You get the most watched video on Brown Girl in 2015. New Jersey-based choreographer, dancer and Brown Boy Rohit Gijare, will have your legs movin' side to side.
2. The Caribbean is More than Fruity Umbrella Drinks
For real. Brown Girls Elizabeth Jaikaran and Odessa Despot kicked off a series of stories about the Indo-Caribbean experience, from its rich history to stories of growing up in Queens. Indo-Caribbean women are an important part of the Brown Girl community and we can't wait to share more.
(Send us stories about your hyphenated identities and we will be sure to publish them in 2016!)
3. Not to Be Mistaken for Nicki Minaj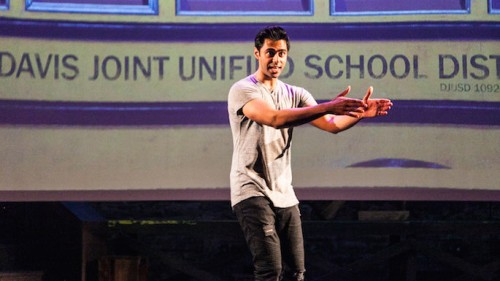 2015 was a great year for comedian Hasan Minhaj, with his breakout character on The Daily Show and his one-man comedy tour, "Homecoming King." Brown Girl Marina lists all the reasons why he's the brown boy you need to keep your eyes on.  (Eye candy much?!)
4. Dish About This Talented Brown Girl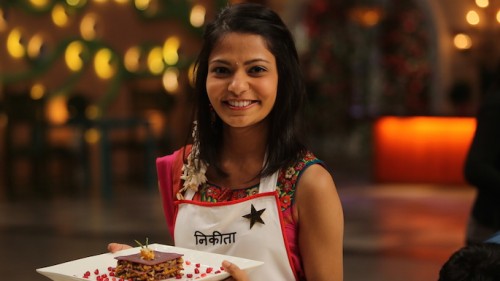 Pinterest got you drooling over a five-course meal complete with all the trimmings? Learn the tricks from MasterChef India's youngest finalist Nikita Gandhi. This Brown Girl is a graduate from the University of Baltimore, an entrepreneur, and a food blogger. In short, she is a total badass.
Btw, follow us on Pinterest. We got you like that 🙂 
5. Hijabs and a Porn Star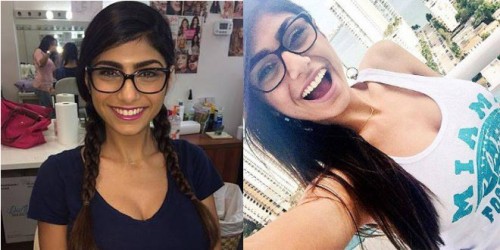 Yeah, that's actually a thing that happened in 2015. Brown Girl Marina Ali writes an open letter to Mia Khalifa, who found fame performing sexual acts while wearing a hijab.
6. It's Complicated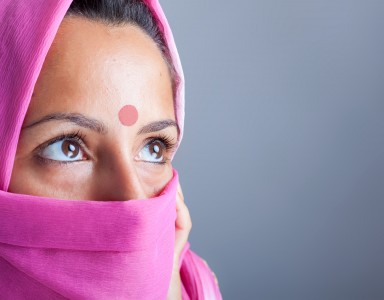 Our relationship statuses aren't the only things keeping Brown Girls up at night. Brown Girl Sonali Kudva explores why she is ashamed to be an Indian woman in this moving post. South Asian women have accomplished so much but still have so much left to conquer.
7. The Power of Journalism
April's Brown Girl of the Month Sabrina Siddiqui is one of the newest political reporters at The Guardian. She is adept at covering politics and will be one of the journalists writing about the 2016 presidential election. Kudos to Sabrina because we need more women of color in media, especially next year when sensitive topics about immigration, racism, equal opportunity, refugees, health care, women's and gay rights will be at the forefront of the many presidential debates.
8. Ain't Nobody Like a Desi Girl
You read that correctly, ain't nobody like a desi girl and we can prove it! We've got more than 70 smart, hip, beautiful brown girls contributing to our website regularly. You know why? Because they have passion and are not afraid to use it. They don't settle for anything less than the best. Desi girls are no longer afraid to stand up for their dreams, wants, needs or desires. Still don't believe us? Brown Girl Pagin Pri gives you 10 reasons to believe it. 
9. Listening to a Podcast is NOW Cool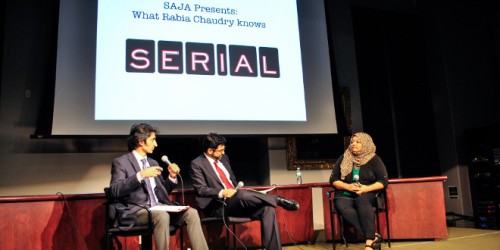 Thanks to "Serial," listening to long-form stories has become the hip thing to do.  After the most-downloaded podcast went off the air, millions of the avid listeners of the show were thirsty to learn more. Following a season finale punctuated with a large question mark on the guilt or innocence of Adnan Syed, a family friend (also known as the "Serial" seed-planter) Rabia Chaudry answered fans' most burning questions. We got you with the answers, here!
10. Piss off Bobby Jindal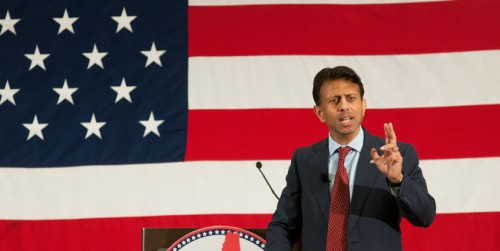 Like every South Asian American, we too were pissed at Louisiana Governor and former Republican presidential candidate Bobby Jindal. What's so wrong with having a hyphenated identity? We get it, he grew up in white America, but don't make us lose our desiness just because you had to! Brown Girl Sketchy Soni gives a piece of her mind in this must-read open letter.
So, there you have it! Our top 10 stories of the year. But none of this would be possible without our amazing staff of writers. Share their work with your friends and family. Trust us, it would make their year!
Until next year! Lots of love and kisses,
The Brown Girl Magazine team <3