With over a million visitors to the website in 2016, it's safe to say, we've had an incredible year! From the heartwarming and hard-hitting (756) stories we'eve published this year, the amazing out-of-the-box people we profiled, the unique opinions we shared, the brand sponsors we've promoted, and the many events we organized, it all ranged far and wide but kept the Brown Girl team on its toes.
Of course, none of this is possible without the constant love, support, and encouragement we receive from the BG community — you guys. Whether you're a reader from California, Iowa, Vermont to Surrey, Toronto, Columbia, and across the ocean from London, Nepal, Punjab, Kolkata, Tamil Nadu to Germany and Sweden, we appreciate you and look forward to producing even more badass content in 2017.
It's no secret, 2016 has been a controversial year to mark American history —and one of the most well recorded. Throwback with us at Brown Girl Magazine as we explore our top stories of the year and their comments.
Comment below and tell us which one was your favorite.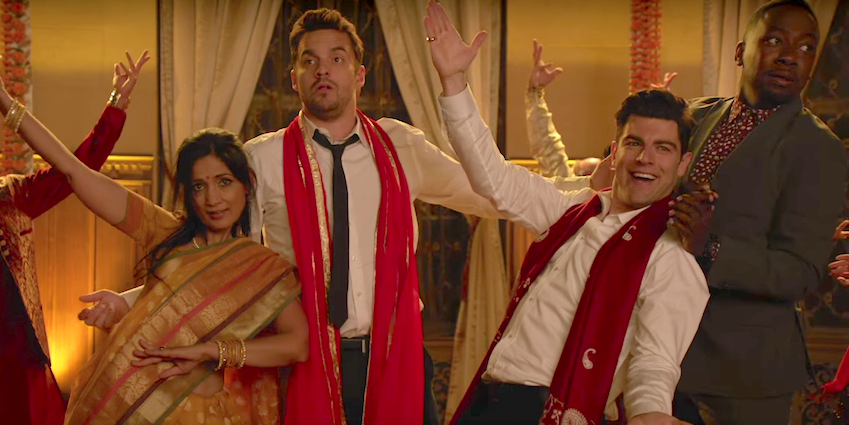 FOX's "New Girl" really pulled it off! Thank you, Hannah Simone, for bringing CeCe into our hearts with this beautiful and authentic feeling moment. ("Fuller House" take notes. We'll address you later.)
"Hahahaha! That was awesome! Oh gosh, speaking of cringe-worthy Bollywood numbers, you have to see the movie 'Unindian' with Brett Lee." —Sonali G.
She didn't win, but we are so proud of you, Sonika! The girl killed and we wish we had pipes like that.
"I love it… beautiful voice." — Uma P.
2016 has finally put LGBTQ issues to the front and center of the American political stage. Rahman's coverage of the silence in desi communities will leave you feeling woke. A hard-hitter for sure.
"Thank you best friend for being the voice for all other Samihas out there. May her memory live on and serve as a burning reminder that this is only the beginning of hurdles we have to overcome as a South Asian community." — Jasmin Z.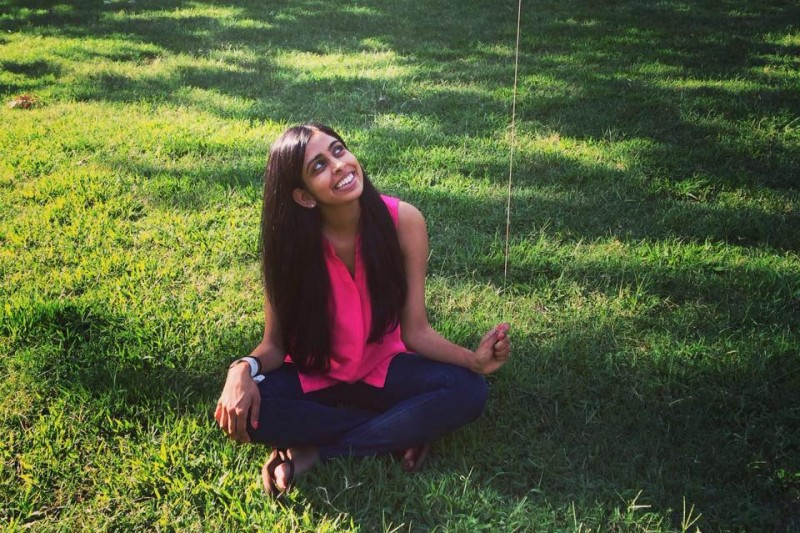 Mental health awareness has skyrocketed in the last year and Brown Girl's Archana Singh is no stranger to it. After losing a young woman in her community, she brings awareness, light, and compassion to our hearts. (This story requires Kleenex.)
"Very nice message to Asian Parents. Let me know in any way I can help your cause." — Haren M.
We loved watching the Internet clap back when Azealia attacked Zayn Malik. The unity was powerful! LOL, the girl needs a taco and a chill pill.
"In the Black community Azealia Banks…has NO legitimacy or credibility. Unfortunately, this person makes the whole community look bad." — George M.
The following piece stunning dive into what exactly "cultural appropriation" really is and its negative and positive effects on society. Jaikaran pulled great examples from her own rich background as an Indo-Caribbean woman.
"Great article! There's not enough nuance or understanding in the world. The author points this out in a clearly worded piece that both recognizes the problem, and offers a solution. Have the discussion, don't talk perpetuate speaking past one another." — Amir B.
Based off of the author's article featured in The Nepali Times, this piece is not only a blunt social commentary but a relatable lament that resonated with many readers. It was released just in time for wedding season and ends on a hopeful note.
"Finally, someone put our lives into perspective. Amazing read." — Saindhavee S.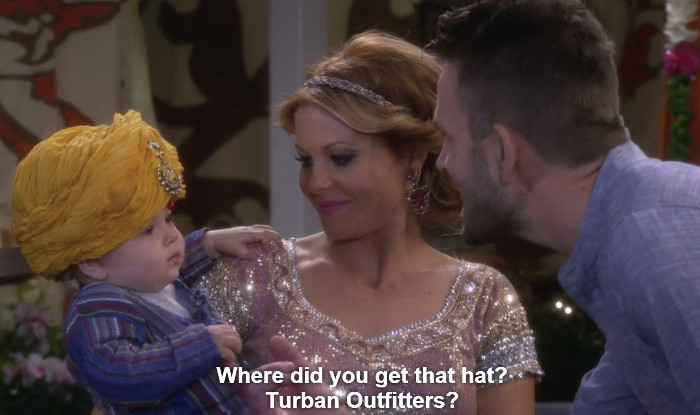 "Fuller House" was the throwback to the 90s that we wanted, but without the cultural appropriation. Deebrah pulls into the issue with an insightful look, but the article was met with some controversy.
"Disappointing to hear that they've done this 🙁 While I completely agree with you, I would caution about making assumptions about white people around Indian culture. Just because you see a white woman in a sari doesn't mean that she's putting on a costume and following a trend." —Carolyn C.
This story hit home across all of the color spectrums. #OnlineAuntie approaches the issues with a fun but well thought out process that makes you think about the Twitter movement following Azealia Banks a little harder.
"Yes!! Just like the whole incident with Beyonce in the Coldplay video–you can call her out nevertheless that does not mean you have the right to call her out her name and say anti-black statements. No one is disrespecting my black women–let's not forget it was black women out in the forefront to allow the rights many minorities enjoy now." — Laura C.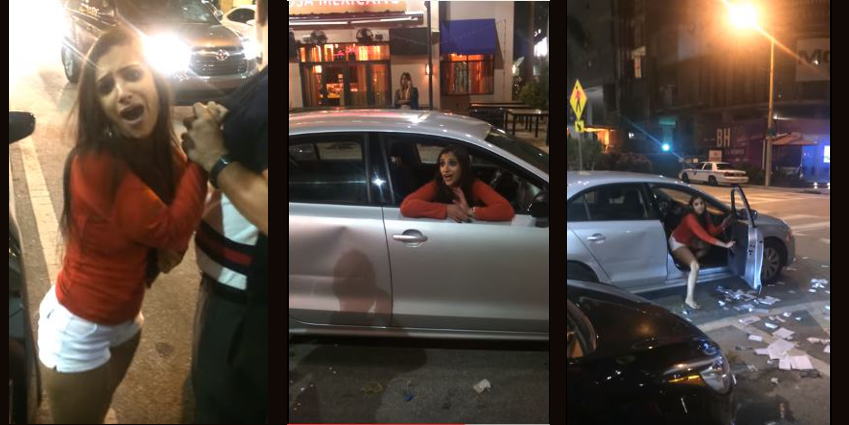 Ah, remember the inebriated  doctor who messed up big time with the Uber drive earlier this year? (Yeah, she's hard to forget.) While Dr. Ramkissoon's behavior was certainly unacceptable, Jaikaran again jumps right to the core of things and hashes out the issue.
"Well said Elizabeth, wow, did not realize the amount of hate still out there." — Gita B.
Can't get enough of Brown Girl?! We've listed some of our top stories from years past. Hope you enjoy and share!
If you're planning on getting away this winter or even just tanning in a booth, brush up on your skin tips here! It's a great article with yummy skin care ideas.
"I am looking for ways to have that summer skin feel! I have been using Solvaderm and I am quite confident that a little tanning wont hurt my skin. Ultra violet damage is no match for my skin." — Joana B.
Meet Sabrina Siddiqui, as she talks about how she got entered the field of journalism, her work with the White House, and much more. We loved having her as April Brown Girl of the Month!
On the flip side, Agrawal tackles the appropriation that is the Color Run. Girl, we are one hundred percent with you on this one.
"'Come uncultured, leave uncultured, that's the Color Run promise.' Love how this line condenses all that needs to be said. :)" — Jarrod L.
Sit down with Marina as she takes you through the wonder that is Hasan Minhaj and pays tribute to a fellow brown boy's hustle.
Let's be honest, the moment you found out that Krewella was part desi, you freaked out a little. (WE DID!) #MakeMeFeelAlive
"…I absolutely LOVE krewella. I've listened to every song of theirs and I love them all, however Legacy was my favorite. I listen to them to help me through relationship problems, work, school, and my family. I would do anything to meet them in person and I hope they keep doing what they're doing. They have a special place in my heart that no other group could replace."— Phillip W.
Well, ladies, on behalf of 2016 and the staff here at Brown Girl Magazine, we want to wish you all safe, fun, and happy holidays.
That's a wrap!